Library of Congress
UI/UX
Website Navigation
In this project I looked into the Library of Congress's website. My goal was to not only prototype a responsive website for the library, but to think of the limitations that were implemented, and necessary, in the original design. The basic navigation of the site was surprisingly coherent but among its negative aspects there was a lack of visual hierarchy. The website in general was functional yet not very intuitive when indicating where was the content coming from, and at times it was quite overwhelming.
Credits
School: Corcoran College of Art + Design,
Instructor: David Ramos,
Student: Peter Verastegui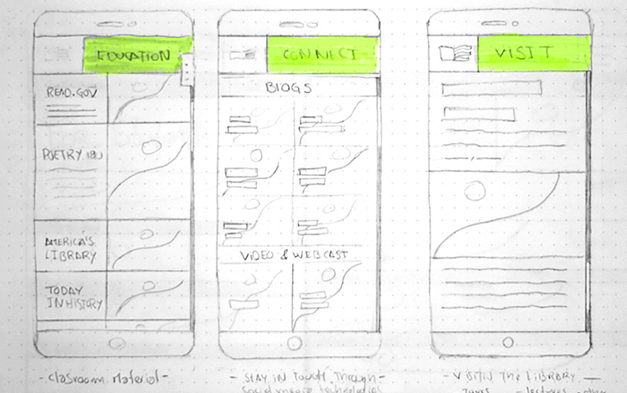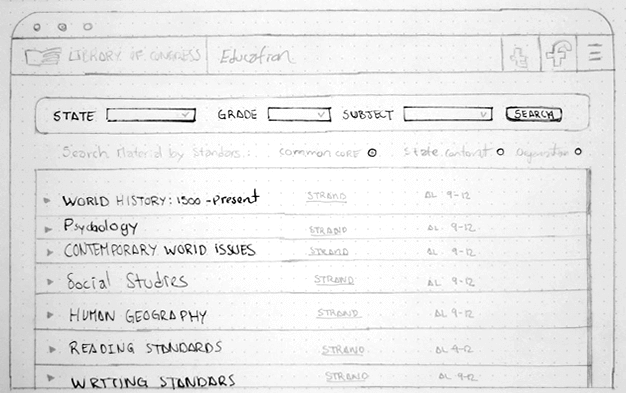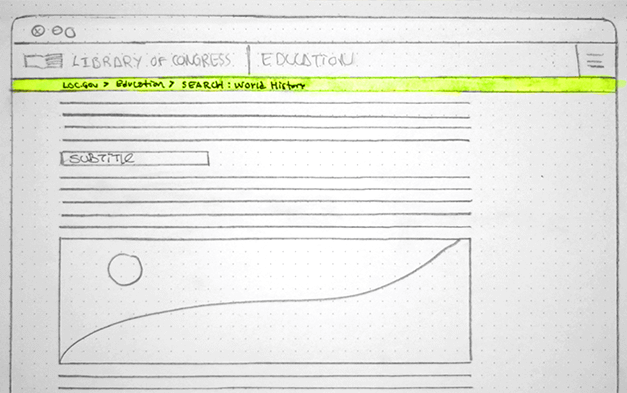 Education
In this section you'll find articles, lesson plans, and classroom material like videos and images. So a new "search" and "advance search bar is needed, also a better list that display the result of a search.
Visit
in this section people can find about events like lectures, exhibits, concerts , tours, directions, maps, and general information such as phone numbers for each department and hours of operation. This section needs the most help.

Education
Visit