Biodiversity Festival
Branding
Biodiversity Festival
For this project I was asked to design a variety of deliverables for the events taking place in this festival, I designed a full-page ad for the Express, lot of signs, some take-away items for the NatGeo booth, and; my favorite, the brand for the closing event, which gave me a chance to create some illustrations and an animation. The event was organized by the National Park Service and the National Geographic Society. The festival took palce in the National Mall.
Credits
Strategy/Marketing Director: Megan Petratis,
Marketing Coordinator: Linda Chrapala,
Copy Editor/Writer: Jeff Honea,
Creative Director: Stos Devaris,
Designer: Peter Verastegui,
Designer: Mary Zolp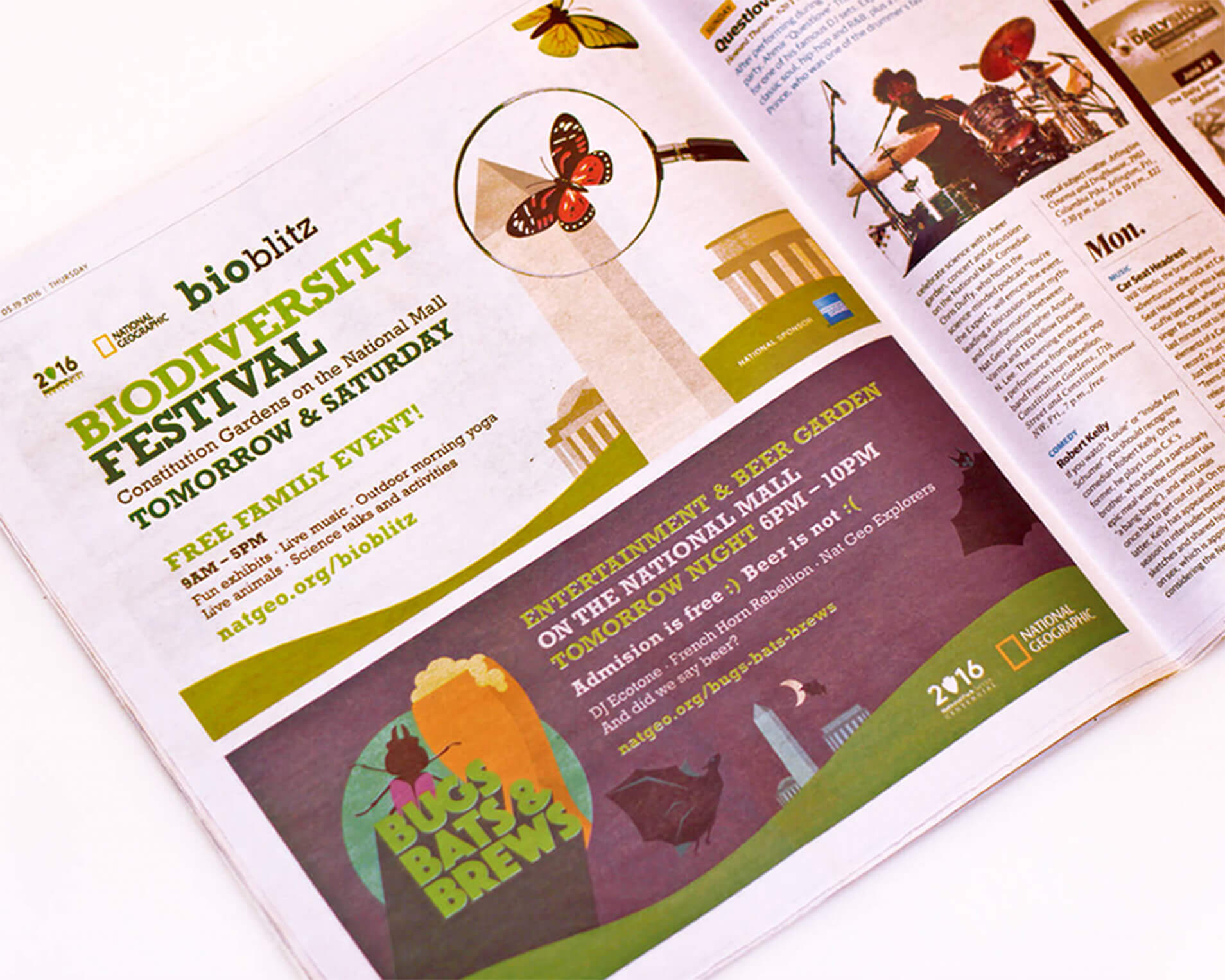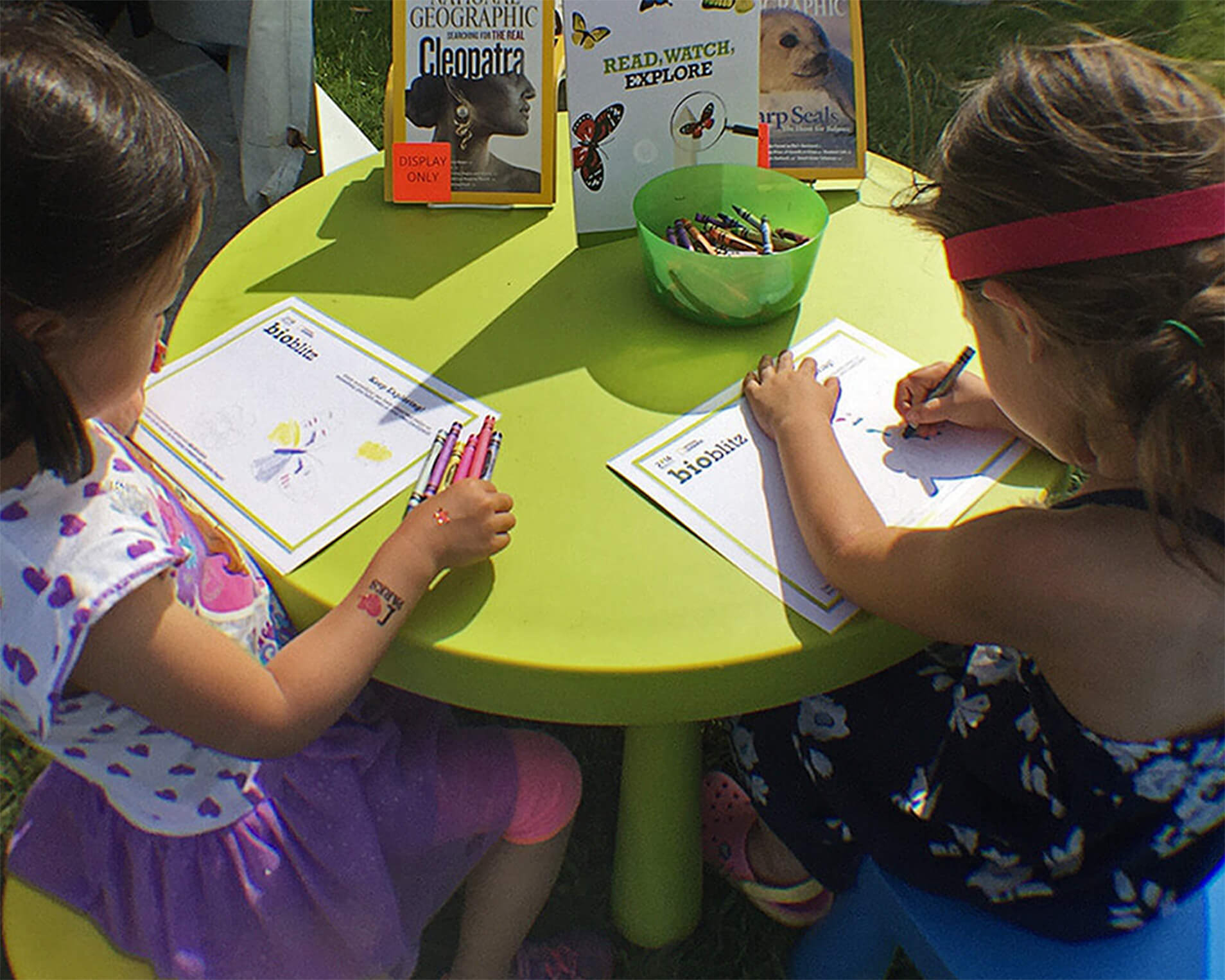 Bug, Bats, & Brews
(Grown Ups enternainment at night)
Bugs, Bats and Brews was an event where attendees, ages 21 and older, enjoyed some drinks, while host Chris Duffy explored the funny side of animal behavior as he introduced cool people like National Geographic photographer and explorer Anand Varma, Danielle Lee; animal behavior scientist , and conservation biologist/bat expert Rob Mies. Together they talked about trending science myths and bats. This event was for adults to experience the National Mall with a side of laughter, science, and live music.
BioBlitz
(Family event during the day)
BioBlitz is a fast-paced expedition to discover and document species that thrive in national parks, an initiative that is already over 10 years old. This free national public event, brought together more than 200 scientists and naturalists, more than 2,600 students and friends, families; and future scientists, to explore and celebrate biodiversity.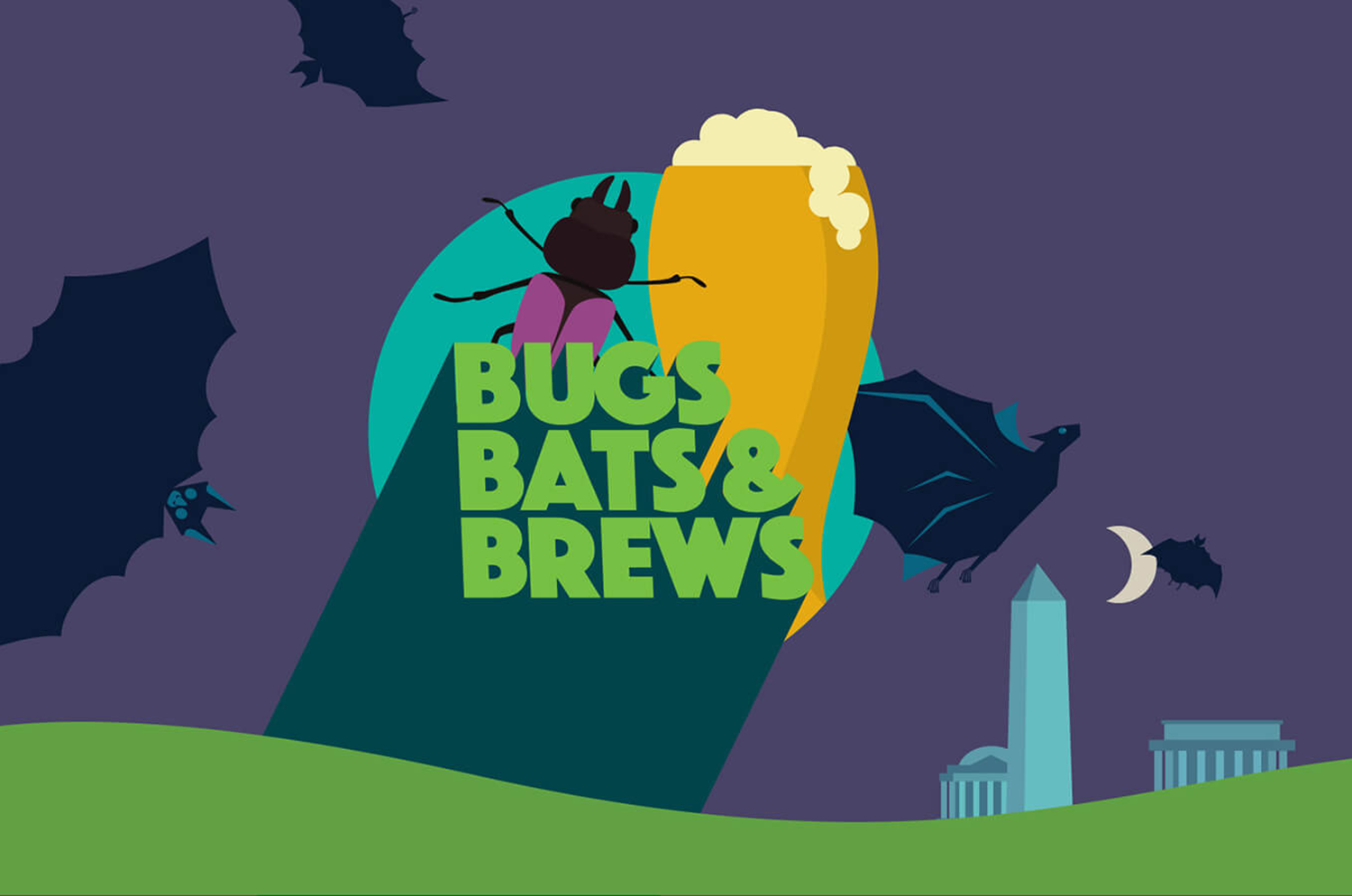 Animation
The most fun I had on this project came at the time of animating the illustrations I created for the brand. I also had the opportunity to attend the event itself. I have great memories of this job. I extened spaceial thanks to Maya Moore for the photos of the evet which were cortesy of brightestyoungthings.com